RiverCOG, the Regional Planning Committee (RPC), and our consultant Fitzgerald and Halliday, are working on the first ever Regional Plan of Conservation and Development (RPOCD) for the Lower Connecticut River Valley region. Our goal is to produce a Regional Plan that is relevant, useful, and facilitates towns working together on common issues and goals. 
This is the beginning of a process and we are looking forward to your involvement.  You can find presentations, meeting videos, and draft documents on Study Materials page.  For further information on the RPOCD timeline, see the diagram and  below. You can also visit our events calendar and Get Involved pages to learn when and how to participate.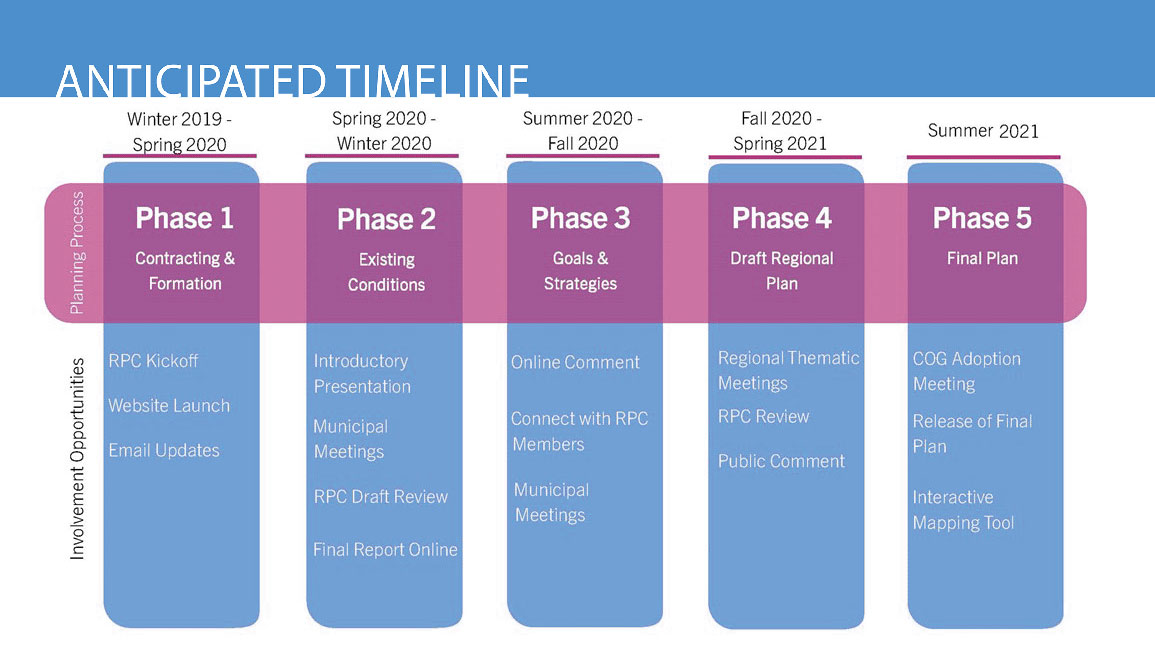 Email them to [email protected] with the subject line, "RPOCD – Questions and Comments." Please include your name and which city or town you are from. You can also reach out to your RPC member. To find out who represents your town on the RPC, visit our Project Team page.