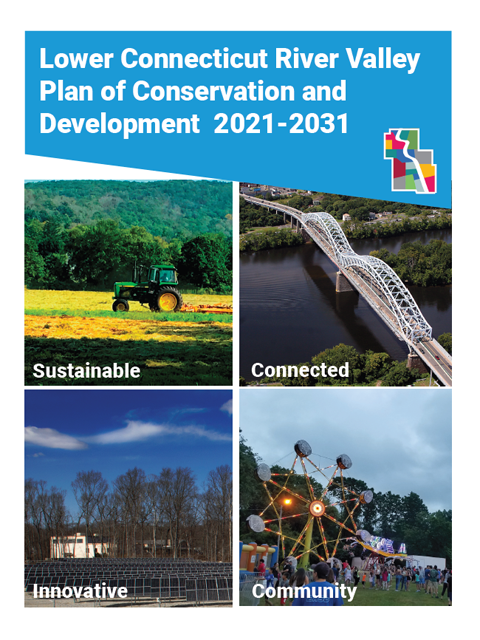 LCRV Hazard Mitigation Plan Update
This hazard mitigation plan identifies resources, information, and strategies for reducing risk from natural hazards. Elements and strategies in the plan were selected because they meet a program requirement and because they best meet the needs of the planning partners and their citizens. One of the benefits of multi-jurisdictional planning is the ability to pool resources and eliminate redundant activities within a planning area that shares some uniform risk exposure and vulnerabilities. The Federal Emergency Management Agency (FEMA) encourages multi-jurisdictional planning under its guidance for the DMA. The plan will help guide and coordinate mitigation activities throughout the RiverCOG region.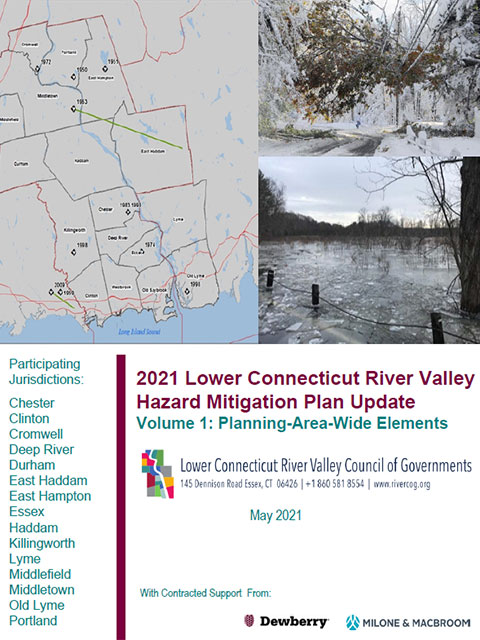 Metropolitan Transportation Plan
The Metropolitan Transportation Plan (MTP) for the Lower Connecticut River Valley (LCRV) region defines the region's future transportation vision and outlines regional transportation funding priorities. The MTP also establishes goals, policies, and steps to help achieve that vision. The twenty-five-year scope of the plan gives the MTP a broad perspective of the region's future transportation needs. Although new infrastructure is an important component of the MTP and the future regional transportation system, most future funding will be focused on projects that maintain, operate, or make better use of existing transportation facilities. These, as well as other projects which may be selected for funding in the region's Transportation Improvement Program (TIP), will be chosen based upon their relation to the metropolitan transportation plan. The TIP is a detailed, multimodal list of projects that are programed to receive federal funding over a four- year period and is essentially the short-range implementation plan for the region.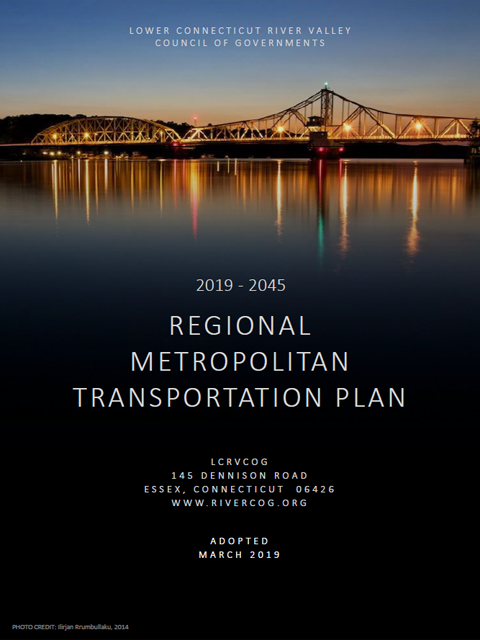 GrowSMART
GrowSMART is a regional economic growth strategy for the Lower Connecticut River Valley region. The strategy is rooted in an analysis of the region's assets, capabilities and challenges. Its purpose is to help define a desirable and feasible pathway to economic prosperity for each town as well as the collective region.